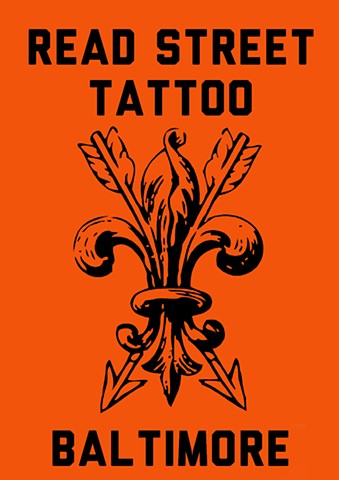 Baltimore's Best Tattoo Shop
Since 1999!
Read Street Tattoo Parlour, located in the historic Mt. Vernon District of Baltimore City, offers top quality tattooing. We specialize in large scale custom tattoos, as well as walk-in tattoos of all shapes and sizes.
Hours
Wednesday & Thursday: 12pm - 8pm
Friday & Saturday: 12pm - 9pm
Sunday: 12pm - 6pm
Monday and Tuesday by appointment
Call or email the shop about setting up an appointment. When emailing the shop be sure to include your phone number.
ADDRESS
882 Park Avenue
Baltimore, Maryland 21201
(410) 523 - 4657
readstreettattoo@gmail.com
Instagram
facebook
Map